Are You Looking To Renovate Your Home?
Have you been dreaming about renovating your home, but don't know who to contact, or even where to start?
Are you looking to start renovating your home but are concerned about going over budget?

Are you ready to start building your dream home, but worried about budget, or your project running over time?

Are you losing sleep, thinking about all the ways your renovation could go wrong?

How do we choose the right builder, architect or designer who is experienced, trustworthy and great to work with?

Can we knock down some walls and rework the design of the house so there's better flow within the house and create that all important indoor-outdoor flow?
Make sure you are looking at ALL your options and get expert advice so you can make an informed decision to minimise your risks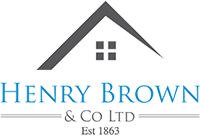 A bit about Henry Brown & Co Ltd.
For nearly 150 years Henry Brown & Co Ltd. has been at the forefront of New Zealand's timber and building industry.
Pioneer Henry Brown opened his first sawmilling business in Taranaki in 1863. His company went from strength to strength relocating to Inglewood, becoming one of the largest employers and the lifeblood of the community.
150 years on Henry Brown & Co Ltd. is still family owned and that pioneering spirit still holds. Richard Brown is the fifth generation to run the company and stands by its founding values of hard work, quality and innovation.
Now based in Auckland, Henry Brown & Co Ltd. is known for its superior workmanship and high-quality finishing.
The company prides themselves in being the go-to company for new home builds, renovations, refurbishments and insurance work.
Specialists in Big Renovations $300,000+
HOUSES WE BUILT
FOR CLIENTS
CUPS OF COFFEE WITH CLIENTS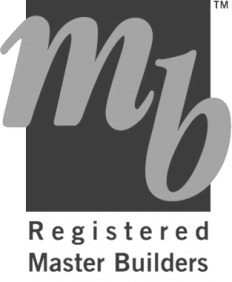 Why Choose Henry Brown & Co Ltd. To Do Your Renovation?
There are so many builders out there, this is how we stand out from the crowd, and offer you the premium outcome you deserve.

Our Easy Build Process
Our Easy Build process eliminates any questions or stress on your part.
With 6 comprehensive steps, we guarantee your build is smooth and when we hand over the keys you're stoked with the result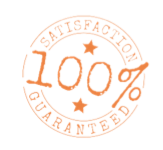 Guarantee
We guarantee your build with be stress-free. We have the Master Builders Guarantee as the steel backbone of what we offer. This gives you guaranteed assurances about the products, builders and services provided by us.
On top of that, we offer you our very own Guarantee, giving you added peace of mind.

Culture
We have a thorough hiring and training process and ensure team morale is always at an all-time high.
We keep to environmentally responsible methods.
The founder's motto is "Do unto others as they should do to you".

Services, Over and Above
We'll meet you at your home, or where ever is most convenient for you. All our meetings will be typed for you refer back to at any time.
We take you shopping, to help you make great choices and get the best bang for your buck.

Tradition
Having operated for over 150 years, we're New Zealand's oldest building company, proving our systems have earned their stripes, and are here to stay.
As original pioneers, we stand by our founding values of hard work, quality and innovation.

Quality
We have detailed in-house systems to ensure subcontractors, staff, and materials are all of the best quality We have detailed in-house systems to ensure subcontractors, staff, and materials are all of the best quality.
We take on the mantra 'You are only as good as your last job', so ensure quality is one of our top priorities

Niche
We only do residential construction ranging from $500,000 to $1 million (with some exceptions).
We work only in the local area of Auckland.
Our target client is someone that wants an exceptionally niche and pain-free project.

Registered Master Builder
Henry Brown Co. Ltd are members of the Master Builders Association of New Zealand.
The bene ts to you include;
Your peace of mind, knowing all your builders are well trained and qualified.
Your build is protected by the added guarantee Master Builders provides.

Licensed Building Practitioner
All our managers on site, and Licensed Building Practitioners and completely qualified.
We are always abiding by NZ building regulations and standards.
Each site manager is frequently assessed, to ensure their work is of a stellar quality and the Henry Brown & Co Ltd standard.

Innovation
We provide every client access to a secure website accessible by your computer or phone, with all the details of their project, in real-time.
Review the project, fitting selections, view and approve financials and designs online without having to fax or mail documents back and forth.

Safety
Our exceptional insurance package in partnership with McDonald Everest Insurance Brokers helps protect you from any claim due to damage or injury and covers legal costs.
Our staff are all trained and kitted with the latest Health and Safety requirements. All our sites use an online Health & Safety Application.

Exclusivity
We don't strive to be the biggest company.
Quality and happy clients are out number one priority, this is why we only take a limited number of jobs per year.
What our clients are saying
Check out what our clients are saying, working with the Henry Brown & Co Ltd. team…
You couldn't ask for more than the drive and attention to detail!

"As an architect, you couldn't ask for more than the drive and attention to detail he poured into creating a beautiful, simple, flexible living space.

Henry Brown & Co Ltd ensured the job proceeded without stress, delays or problems. I loved being warm and cosy in the house, watching the snow falling, absorbed by the beauty of the mountains."

We needed outstanding workmanship. We got it.

"We wanted to build a simple timber holiday home that would both belong to and reflect the power of the surrounding mountains.

Because we planned to use alot of exposed timber and concrete, attention to detail and finish was imperative through out the building process.

We needed outstanding workmanship. We got it. We love our alpine home. It is warm, inviting and we are thrilled with the wow factor it produces in visitors as they enter."
Henry Brown and Co. have completed six renovations and one new build and each time have exceeded our expectations!

"As a property investor, I needed a builder that understood the particular requirements of renovating investment property and the need to make a return.

It was essential that each build must be completed within a reasonable budget and to my expectations.

So far Henry Brown and Co. have completed six renovations and one new build and each time have exceeded our expectations."

Richard and his team were so great to work with that we have used them on every project!

"I love buying and renovating homes to my standard and within my budget. I've done it 4 times in the last 15 years.

We needed a builder who could work with our "creative" air and adapt to change along the way. We also needed someone we could trust since we lived in the home throughout the renovation.

Richard and his team were so great to work with that we have used them on every project. When I do my next project we will be calling on the team again."
Gallery
Check out our past renovation projects
Addition Residential: This Renovation reveals the true beauty of an old Napier bungalow   The earthquake that struck Napier on March 11, 1931, changed many things about the city, not least it's architecture. One of the houses affected by the earthquake was a bungalow that enjoys spectacular views of Cape Kidnappers, which is a headland…

8 reasons why you should consider Henry Brown as your addition bungalow builder It's not like we need much of an excuse for that bungalow addition or house extension, but just in case you're stuck, here's 8 common reasons to renovate: Are you running out of space in your existing property but want to stay…
Our Easy Build Process
Starting a building project especially if it is your first one, is a very exciting time. All your dreams and ideas coming to life. It can also be a bit daunting. There are so many things to think about, what do you first, when and why and by who, you have seen and heard about the disaster stories. This is a big project and a big investment at not only your time but a lot of money. What if it goes wrong!!!
Don't worry. Our easy build process will take the risk out of your project. Your investment will be safe and your dream home will become a reality guaranteed.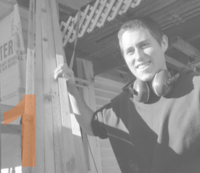 We would love to hear from you. Creating homes is our passion. We want to help you create yours. It doesn't matter if you are just thinking about a project or already part way through. We will be able to help you. On the slim chance we can't, we will point you in the right direction.
So contact us and tell us a bit about what you are wanting to, and we will help you make it happen.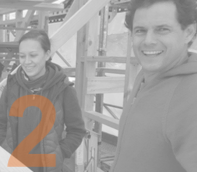 This will give you a chance to sit down and get to know us a bit better. Don't worry, there is no charge for this and you are under no obligations.
The purpose of this meeting is for us to listen to you. To understand what it is your expectations are and to record them. We will ask a few questions and tell you a bit about ourselves. If we are both satisfied we can work together, we will move forward.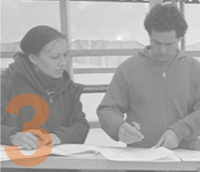 With the information from our get together, your advisor will put together an Action Plan, targeted to you and your project. No two projects are the same. Every site and build has its own challenges. It is very important that the action plan is right.
You will be able to see if we were listening properly and understood what you were saying, or if we have missed something.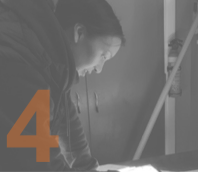 This is when we put pen to paper. By the time you get to this stage, you would have been over the Action Plan with all the interested parties; your advisor, designer, bank, family, lawyer, accountant, insurance, neighbour, council, engineer, architect, and any other party that be affected.
As registered master builders, we
give everyone our triple guarantee: The Building Act, the Master Builders Guarantee and the Henry Brown & Co. Cast Iron Guarantee.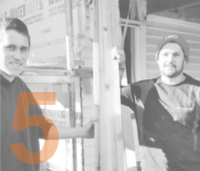 You will be kept up-to-date wherever you are in the world by our building app. This will keep you informed of the progress on site, it will also give you reminders of any pending decision you may have to make, and when you need to make them by. You will be able to see exactly how the budget is going and where it is spent.
Communication is the very key to achieving this. There will be weekly site meetings, and we look forward to seeing you at those.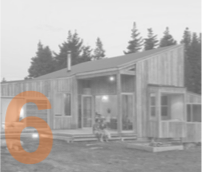 You home is niched, our cleaners here make sure the house is spotless. We will go over your home with you using our fine tooth comb checklist to make sure everything is ok. If it is not, we will schedule a time to fix it.
Our movers will now move your belongings back and set them up just how you like them.
There is only one thing left to do; "celebrate your new home". BONUS: We will organise a "house warming" for you.


Licensed Building Practitioners and Master Builders
The Oldest Building Company In New Zealand – Proven Quality, That Lasts
Henry Brown & Co Ltd. can assist you with all aspects of the building process including project management and dealing with the council.
What are the next steps from here?
Get started with Henry Brown & Co Ltd. right now
Request your FREE Action Plan Consultation
Get in touch today to lock in your FREE Action Plan Consultation (valued at $327). This is where we'll sit down and get extremely clear on what you want out of your build. We realise no two projects are the same and that every site and build has its own challenges. It is our priority to ensure your vision becomes a reality, this is what your Action plan provide.
There is no obligation to build with us after this meeting. You won't be tied into any contracts at this stage.
All Henry Brown & Co Ltd. client's love FREE gifts, so here's what we've sorted out for you…
Just before your keys are handed over, we'll provide you a FREE professional clean, to make sure the first time you step into your complete house it's picture perfect, and spotless. But before you move in, there is just a few things to do. We also provide movers to bring back in all your belongings, and set them up just how you like them.
After that, there is only one thing left to do; "celebrate your new home". We will ALSO organise a "house warming" for you. You just let us know who you would like to invite and when, we will take care of the rest. Literally a one-stop-shop! So what are you waiting for? GET IN TOUCH WITH US NOW…
Get started today on turning your dream into a reality
Simply fill in the form below and our team will be in touch to schedule your consultation, or you can call us on (09) 320 3706